MRI Scanning
Mediscan run with 1.5T MRI Machine automate all imaging process, making them faster and simpler. The scanner can detect movement during image acquisition and make instant corrections, eliminating additional exams and facilitating faster diagnostics.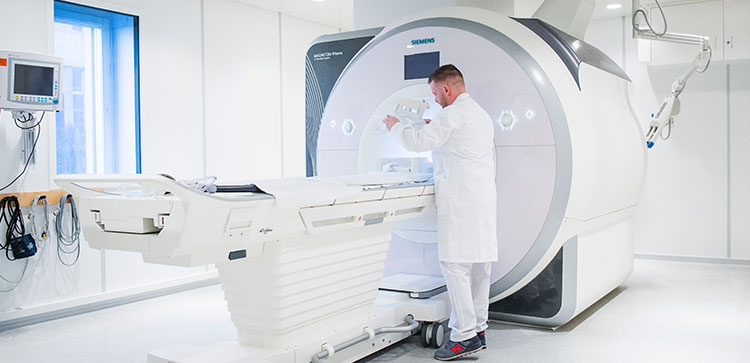 The new integrated Panoramic Array Coil concept IPA is designated to keep examination times to a minimum while maximizing patient comfort.

The system can be used to perform a wide array of clinical applications, including neurology, angiography, spectroscopy and orthopedic examinations.

This MRI is uniquely designated to increase patient comfort. With this new Siemens MR System, coils only need to be positioned once during the examination. This speeds up the whole procedure, providing higher patient comfort and short exam times. The rest is done automatically for reliable, high quality diagnostic results.
An MRI scan can be used to examine almost any part of the body, including the:
brain and spinal cord
bones and joints
breasts
heart and blood vessels
internal organs, such as the liver, womb or prostate gland